Hailing from the Yankton Sioux Reservation in South Dakota, brothers Mato, Nanji, and Pte, as well as their sister Wanbdi and cousin Horse, are all members of the Nakota Nation and made up the blues-rock band Indigenous. Spurred in their love of music by the late great Native American musician Greg Zephier Sr., father to Mato, Pte, and Wanbdi, and uncle to Horse, the young musicians were exposed to, and ultimately inspired by, great blues and rock. Some of their influences included musicians such as B.B. King and Stevie Ray Vaughan as well as the prolific music of their father.
The group, formed in the members late teens, built a significant following on the reservation as well as surrounding areas before touring across the country extensively throughout the early and mid 90's, honing their craft and developing a unique blues inspired sound. Their hard work paid off with the release of their debut album Things We Do in 1998. The album was immediately warmly embraced by critics and audiences alike due to the mastery the young bandmates showed of their respective instruments, Mato's guitar work in particular was heavily praised. Never ones to forget where they came from the group hired director of the seminal film Smoke Signals, which vividly and realistically detailed the culture of growing up on a reservation, Chris Eyre to direct the video for the album's title track. The video went on to win the American Indian Film Festival Award and helped to gain attention for the band from one of their primary influences, B.B. King. The group went on tour with King in 1999, an honor that their father would unfortunately not witness before his passing.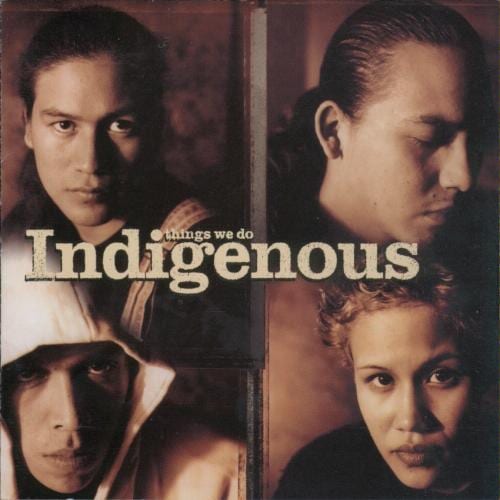 Indigenous went on to release four studio albums between 2000 and 2005, Circle, Fistful of Dirt, Indigenous, and Long Way Home. After the release of Long Way Home the band began entertaining notions of pursuing individual solo careers which culminated in the band disbanding in 2006. Although not in its original incarnation Mato Nanji continued to tour and make music with multiple other musicians under the name Indigenous. Mato went on to revisit his experiences as a young Native American growing up on the reservation in his 2008 album Broken Lands, where he details the poverty and isolation that young Native Americans grapple with daily on reservations across the country in songs such as "Place I Know".
Mato continues to tour the country with his band as Indigenous as well as with the Experience Hendrix Tour where musicians inspired by the rock legend as well as some of his bandmates and contemporaries pay tribute to the music icon, and 2012 saw the release of his most recent album release under the Indigenous moniker, Indigenous featuring Mato Nanji in which Mato continues his unique, blues inspired sound.