The advent of Native American spoken word is one that is traced back to the beginning of the tribe and the oral tradition.  For centuries, the tribes would pass these stories, fables, and allegories from generation to generation.  Because these stories are oral, they rely heavily on the performance nature of storytelling. But as time passed and technology inevitably impacted these traditions, these spoken performances began to dwindle in number.
It is from this oral tradition that the practice of the spoken word poetry, especially within Native American cultures, began to take root.  The practice of spoken word poetry is nothing new within the United States.  Beginning in the 1960's in the Harlem Renaissance, spoken word and the early stages of slam poetry developed among the beatnik culture.
Janet Rogers has taken to the tradition of spoken word poetry and has been recognized as an exemplary individual within the genre. Over the course of her career she has received numerous awards, written dozens of books and composed hundreds of poems.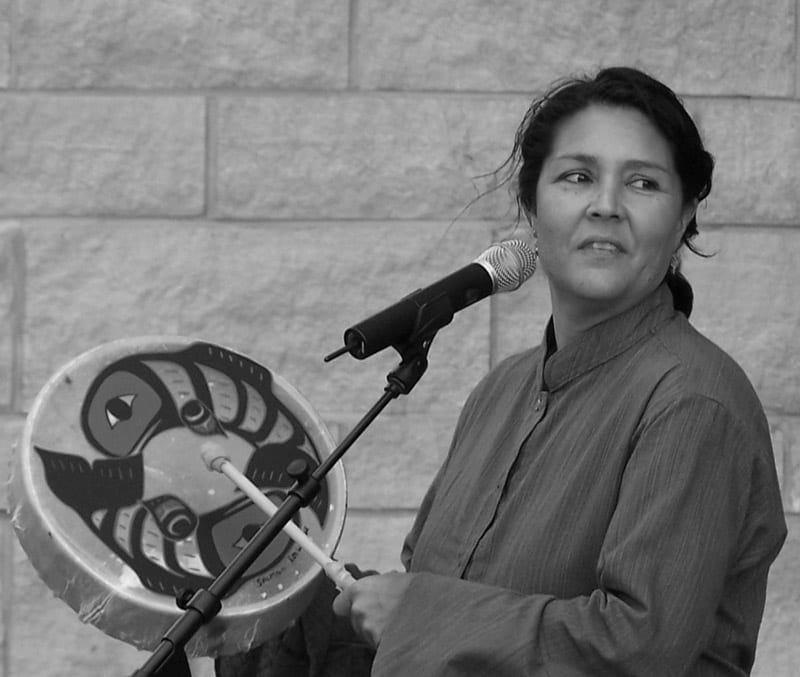 A member of the Six Nations of the Grand River in southern Ontario, Janet Rogers was born in Vancouver, British Columbia and has taken up residence on the traditional lands of the Coast Salish people in Victoria, British Columbia since 1994.
Roger's first collection of poetry was published in 2007 but she started writing in 1996.  Since then Rogers has worked in a variety of mediums such as video poetry, short fiction, performance poetry, music and of course, the spoken word.
Recognition and Awards
Janet has received a number of awards and recognition for her art and performances including a nomination for best spoken word recording at both the Canadian Aboriginal Music Awards and the Native American Music Awards.  In 2011 Rogers won the Best Radio award for her documentary, "Bring Your Drum, 50 Years of Indigenous Protest Music."  The ImagineNATIVE Film and Media festival also commissioned her to create a radio art piece in 2011.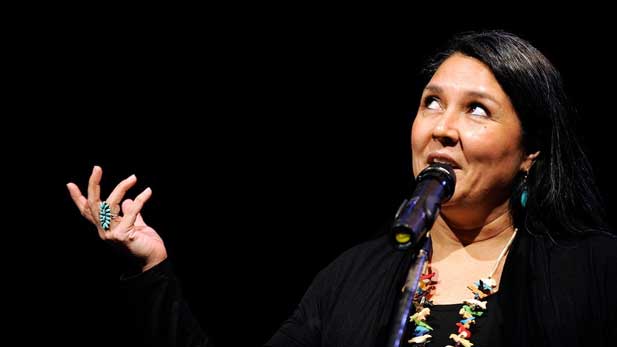 On Her Inspiration
In a recent interview with the Black Coffee Poet, Janet was asked what draws her to the spoken word as a medium for her art.  Her answer was perhaps not what you would expect.  Rather than being stirred by other spoken word poets, the exact opposite occurred.  When Janet was young, she was exposed to a local poetry reading.  At this reading Janet was exposed to what she states as, "plenty of bad poetry being shared." This exposure to subpar performances and poetry struck a chord within her and she vowed that she would never bore her audience in the same way that she was in that moment.
Here are some places that you can check out Roger's poetry and performances:
Her first collection of poetry is available on Amazon
You can browse her Vimeo channel and learn a little more about her
Peruse over a few of her radio shows on her Soundcloud channel
Do you have a favorite poet that you come back to time and time again?  Share it with us privately at 1st Tribal Lending or below, we love comments and who knows, your pick just might end up being our next artist spotlight!